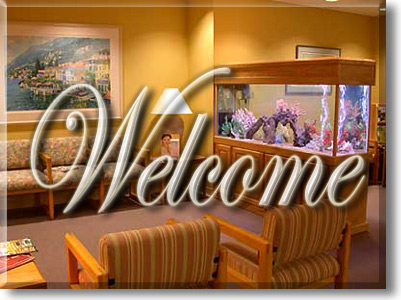 Mark A. Crowe, M.D.
Jeffrey S. Newman, M.D., PhD
T. Keith Vaughan, M.D.
At Puyallup Dermatology all your skin care will be provided by a board certified dermatologist. Each of our dermatologists is certified by the American Board of Dermatology and lends his own expertise and experience to our cooperative dermatology practice. As a group our dermatologists have over 50 years of experience caring for common and difficult problems of the skin, hair, and nails.
Puyallup Dermatology Clinic is located a short distance from Tacoma. Maps and directions from Tacoma and other cities in the Puget Sound region are available in Directions. The Clinic is easy to find, east of Tacoma just off Highway 512. Remember Puyallup Dermatology for your skin care needs in Puyallup, Tacoma, Olympia, Bonney Lake, Auburn, Lakewood, University Place, Gig Harbor, Sumner, Spanaway, Federal Way, and the entire South Puget Sound Region.
Some of the dermatologic problems our dermatologists care for include acne (including acne requiring Accutane), rosacea, sun damaged skin, atopic eczema, keloids (excessive scars), skin tags, warts, vitiligo, psoriasis (including therapy with the new biologic agents Enbrel, Humira, & Stelara), hair loss, itchy rashes of many types, dandruff, hyperhidrosis (excessive sweating), and allergic skin rashes. We also treat fungal infections of the skin, hair, and nails and perform testing for skin allergies.
Our dermatologists are skilled at the evaluation and removal of abnormal moles and skin cancers including malignant melanoma, basal cell carcinoma, and squamous cell carcinoma. The dermatologists at Puyallup Dermatology are skilled in a variety of surgical procedures and routinely perform surgical removal of both benign and malignant tumors located on the skin of the face, nose, ears, and body.
Complex malignant tumors of the skin can be removed by Mohs surgery, the most advanced treatment procedure for skin cancer. Mohs surgery is microscopically controlled surgery that is highly effective for common types of skin cancer. Mohs surgery provides a cure rate cited at between 97 to 99% for basal cell carcinoma, the most common type of skin cancer, and for squamous cell carcinoma. Our dermatologists can determine if Mohs surgery is right for you.
In addition to surgical dermatology the dermatologists at Puyallup Dermatology provide therapy of the skin including ultraviolet light phototherapy (UVA, PUVA and narrow band UVB) for psoriasis, eczema, and mycosis fungoides.
Our office staff at Puyallup Dermatology has been selected to provide our patients with quality care and attention. They will answer your questions, schedule appointments, and provide insurance and billing information. Please ask for their assistance when needed.
All our dermatologists provide skin care for children and adults of all ages and are committed to providing the best possible medical and surgical dermatologic care. We encourage you to take a proactive approach to your dermatologic skin care. Schedule an appointment today for a skin cancer screening or evaluation and treatment of a skin, hair or nail problem.
We are accepting new patients. Call today to schedule an appointment.